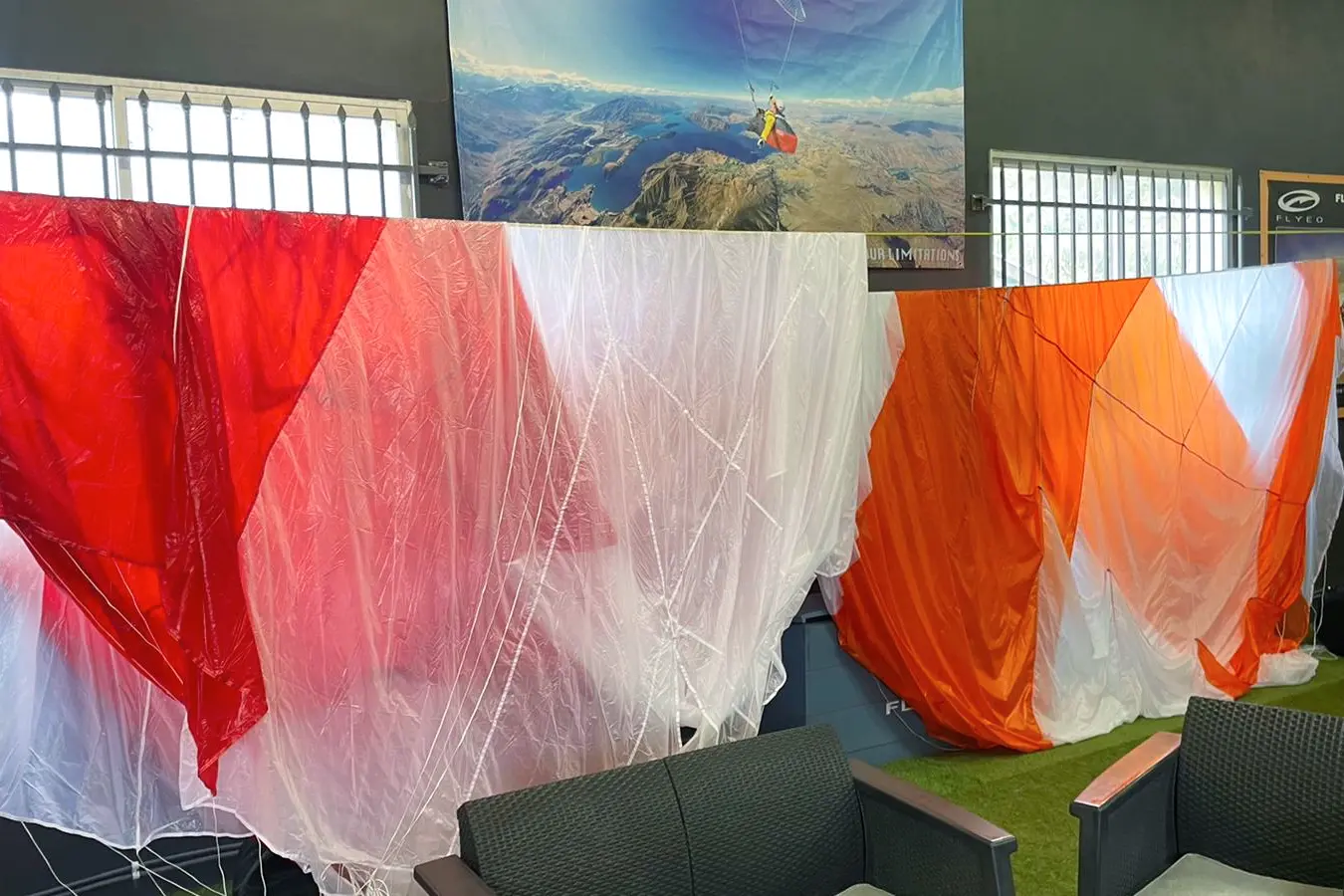 Reserve repack
Flyeo instructors can repack your round, square, steerable or any other shape reserve parachute
We re-pack all models of reserve parachutes, whatever the shape

Doing a SIV course? it is mandatory your reserve parachute has been re-packed within the last six months. Feel free to contact us to make an appointment and we will take care of it for you!
Price : from 45€ to 85€
The cost is based on the shape of the reserve since each shape has a different level of complexity and thus time required for a full repack:
Round reserve repack: 45€
Square reserve repack: 65€
Steerable reserve repack: 85€
Please note that the GIN Yeti UL model is considered as a square reserve while Rogallo models (such as the Beamer 3) are considered as steerable reserves in the above fee schedule.
Book your repack
If you want Flyeo to fold your rescue, contact us below and select "Reserve parachute repack":