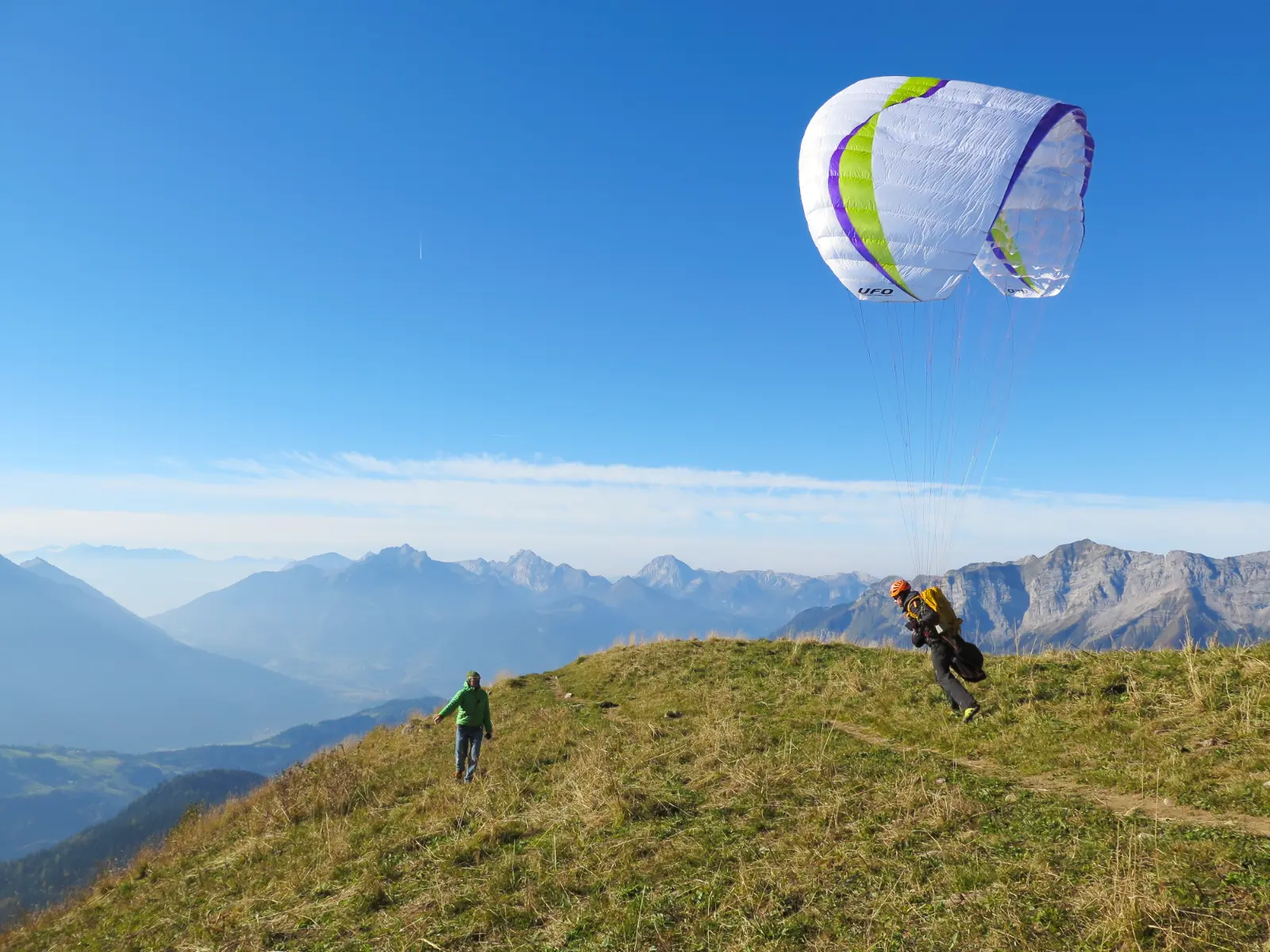 Paragliding Elementary pilot course (BHPA EP)
Do you dream of flying on your own? Join us to discover the joys of flying with Flyeo's paragliding lessons. This is the first step on the BHPA qualification courses
Price : 900€ / 5 days
Fully accredited school
Conditions
You must be insured by the French FFVL to be part part of our courses. (here is how to take your licence).
You must have a medical certificate stating that you are fit to practice paragliding.
What you will be learning on
All equipment is provided. We mostly use single-skin wings for teaching.
These wings are particularly suited to learning as they are lighter, more compact, and easier to launch.
Since we are likely to discover new sites during the course, you will also appreciate how easy it is to carry them on your back to launch.
Book your course online: