Dudek Hike & Cruise – First impression
Our team takes the Dudek Hike & Cruise for a flight and share their experience on this new light but performance orientated wing.
3 in 1 Technology
In the Hike&Cruise construction, we used our innovative 3-to-1 technology, thanks to which we obtained a paraglider weighing 2.37 – 2,73 kg with 65* cells and an aspect ratio of 5.6. The specificity of the 3-to-1 technology allowed to obtain a high level of safety (EN A/B), thanks to which the world of XC and bivouac flights opened up to intermediate recreational pilots.

Dudek
Here is an explainer on this new technology:
Technical data
Here are the technical data for this new paraglider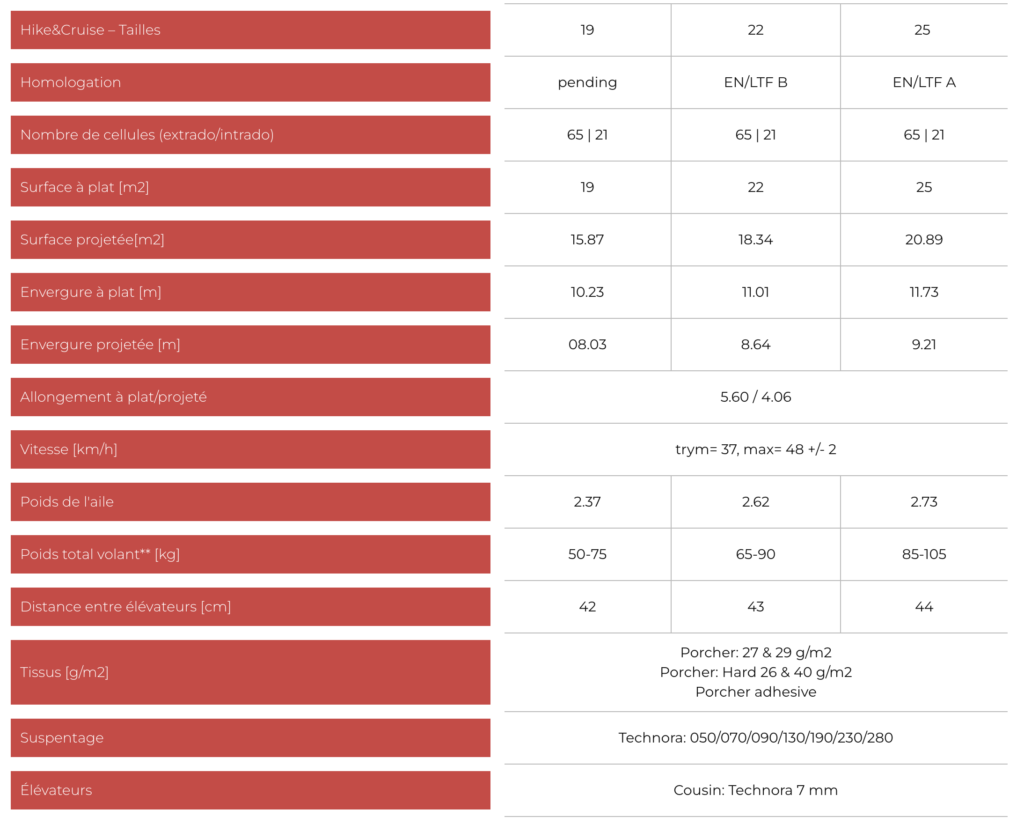 Where to buy?
Flyeo is an official Dudek reseller. Do you need a quote, an idea of delivery date of have any question to ask us? Contact us on this form and we will get back to you shortly.