The Flyeo team makes the most of a break between two paragliding tandem flights to… do more tandem paragliding Watch the video made by our pilots in flight.
And yes, our pilots love flying so much that between two tandem flights where their passengers get to discover paragliding, they want to do more flying and get to take their office colleagues up for a ride.
In this video, our pilot, Yvo, takes the opportunity of a tandem flight with our Tandem Manager, Juliette, to go above Lake Annecy.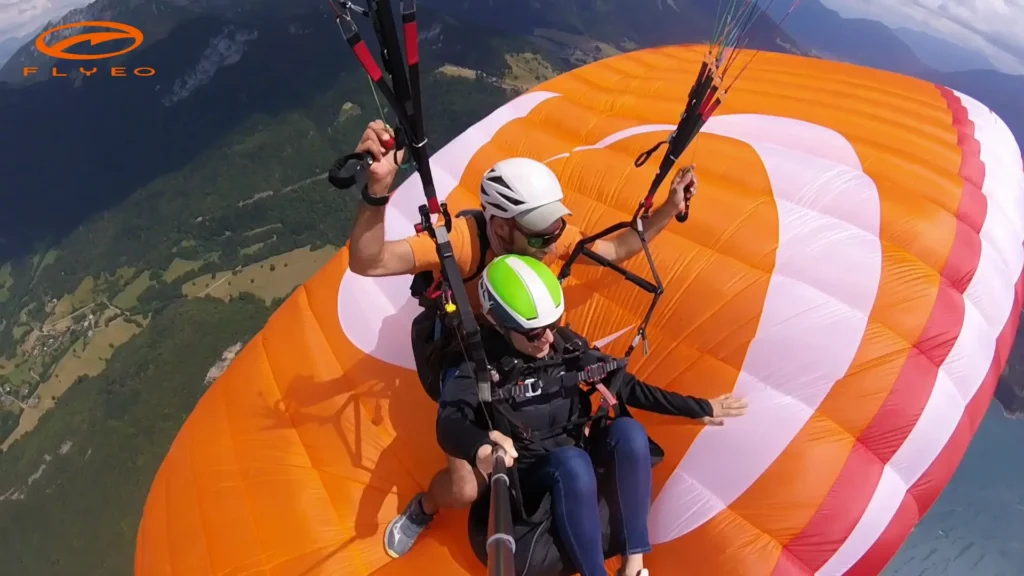 It's an opportunity to practice the flying carpet, a figure that our pilots master perfectly, and to get into some spirals synchronised with another of our pilots: Jérome.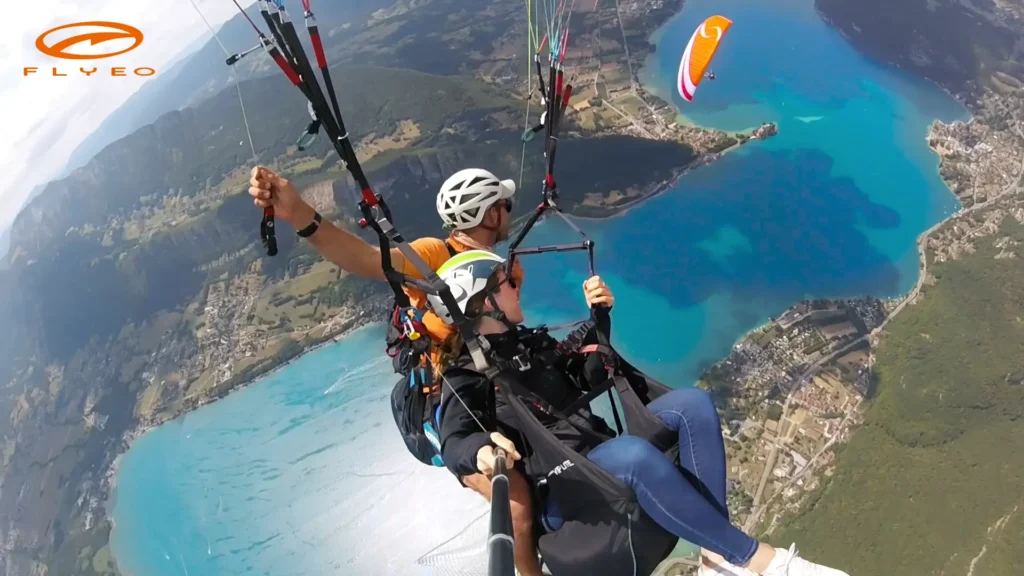 And why shouldn't they take advantage of it? When you have such a beautiful office and you love your job, you always want more…